Chicken Pot Muffins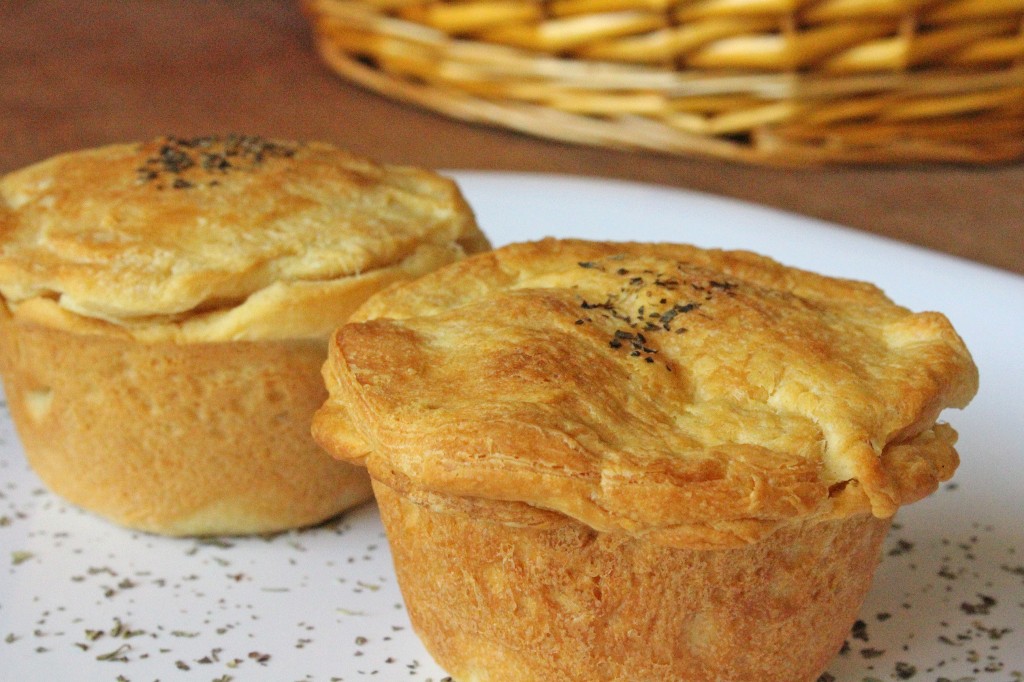 Author: Crystal @ SimplyBeingMommy.com
Chicken Pot Muffins Recipe
A new twist on the Chicken Pot Pie.

Ingredients: (
Serves: 8)

1 tbsp butter, melted
1/4 tsp garlic powder
1/4 tsp black pepper
2 cooked chicken breasts, diced
1 bag (16 oz) frozen vegetables
2 cans (10 oz) cream of chicken
2 cans (8 ct) flaky butter tastin biscuits
1 tsp italian seasoning
nonstick cooking spray
Directions:
Heat oven to 375.
Cook frozen vegetables as directed on the bag. In separate pan, heat cream of chicken soup.
Lightly spray muffin cups with nonstick cooking spray. Separate dough into eight biscuits; separate each biscuit into two layers. Place eight biscuit halves in sprayed muffin cups pressing to cover the sides and bottom.
Once the frozen veggies are done; drain and combine with cream of chicken soup. Add the diced cooked chicken breast, garlic powder and black pepper and combine well.
Add a little over a tablespoon of the mixture into the lined muffin cup. Place the remaining biscuit halves over the filled muffin cups and gently seal each biscuit.
Spread each biscuit top with melted butter and sprinkle with italian seasoning.
Bake for 15 to 17 minutes or until edges are golden brown.